Disclosure: This free email marketing guide contains affiliate links. Read full Disclosure Policy.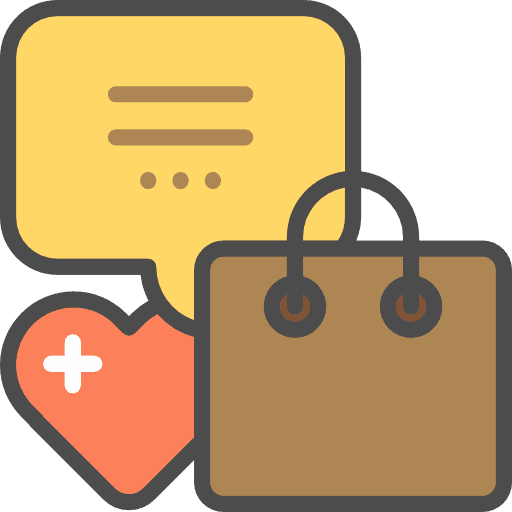 Let's talk about free email marketing!
Email is one of the easiest ways to reach your customers in a personal and immediate way, and when it's done right, you're creating superfans that feel connected to your brand.
When it's done wrong? You're sent straight to unsubscribe or to junk mail, wasting the time and energy you just put into your email campaign!
Execute your email marketing well and you'll enjoy one of the highest returns on investment of any marketing strategy you try.
Who Needs a Free Email List?
I'm a huge believer in the power of email marketing for your business. I think you should invest in the best email marketing platform that suits your needs.
And yes, that usually costs money.
But if you're just getting started…a free email list makes sense!
Most email campaign services have free trial periods, so you can take them for a test drive before you commit to a monthly payment.
That's the good news.
The bad news? Every service has different free offerings, and it can be overwhelming to figure out the one that's just right for your email marketing needs.
That's where this guide to free newsletter service comes in handy!
I've taken inventory of the best free email services and sorted them so you can quickly figure out which one will best serve your business.
Once you settle on your email marketing platform, you're ready to learn the basics of email marketing with free email blasts (I hate that term, but you get the idea) and updates on your business.
Let's start at the beginning and examine the different free offerings of each major email marketing platform operating today.
I've included information on each provider to help you make the decision that's best for your brand.
---
---
BirdSend is free for 7 days, and it's risk-free for 30 days after that, so you'll get your money back if you don't end up loving their service. After your free trial, BirdSend is $7.20/mo for up to 1,000 subscribers, then $11.20/mo for up to 2,500 subscribers.
They have precise tracking of the revenue generated from your emails and also offer free migration if you're wanting to switch from a different email service.
BirdSend is perfect for eCommerce, small businesses, and affiliate linking. Track your sales and send abandoned cart reminders to your customers no problem!
READ: Full BirdSend review and guide.
---
Constant Contact gives users 60 days free, but they'll only let you send up to 100 emails, so you will quickly outgrow their cost-free period.
After the 60 days users pay $20/month up to 500 contacts, then $45/month up to 2,500 contacts. Their payments are month to month, so you can cancel at any time.
The Constant Contact site isn't just for email. You can build a site, run eCommerce, and so social media marketing all from the same place. This is a great option for brand-new businesses just starting an internet presence.
Check out the Constant Contact YouTube page for tutorials on their many services.
READ: Full Constant Contact review and guide.
---
Drip has 14 days free for new users.
After their free trial, Drip charges $19/mo for up to 500 subscribers with users paying another $10/mo for every 500 subscribers they add. This is one of the pricier email options.
Drip makes it easy to store and view customer data and personalize emails to suit their interests. It's great for business owners and eCommerce sites.
Drip's YouTube channel gives helpful information on the different features their platform offers.
---
Feedblitz has 30 free days for new users. You get full use of their services for that first month, so you'll get a real idea of what they offer in that time! After that their pricing increases based on subscriber number, starting at $7 for 100 subscribers.
Feedblitz has a platform that works really well for content creators. They have full subscriber management capabilities so you can sort and tag your audience, then create customized emails. They also offer podcast tracking and integration!
The FeedBlitz "Win the Inbox" YouTube channel provides tons of pointers and ideas to help up your email game.
---
GetResponse gives users 30 days to try their services for free. After that, they charge $15/month for up to 1,000 subscribers.
GetResponse offers precise time tracking; they work to track customers and get an email in their inbox at the perfect time.
They offer automations, segmenting, and broadcasts in a platform that seems straightforward and easy to use.
READ: Full GetResponse review and guide.
---
MoonMail has maybe the cutest branding of all the email marketing softwares! After 14 free days, you'll pay $29/month for up to 2,000 subscribers.
MoonMail is dedicated to keeping your emails out of spam folders and getting flagged.
It's great for eCommerce, affiliate linking, or small businesses. It's used by some pretty big brands (think Warner Bros and Nespresso).
ConvertKit offers free use of their robust platform up to 1,000 subscribers. Once your trial ends you're looking at $29/mo with a 30-day refund policy.
ConvertKit is one of the most-loved platforms among bloggers, writers, and all content creators. Their segmenting and drip email capabilities are some of the best out there and they have advanced sorting and funneling for your contacts.
The ConvertKit YouTube page has helpful tutorials to help you optimize your email marketing game.
This is my favorite option for a free email newsletter.
Why?
Because I love the combination of powerful features and simple interface to help most content creators when they are ready to truly grow their email marketing.
And when you're ready to grow into ecommerce, automations, segmentations, and all the other cool tools, you'll have a platform that can grow with you.
Read my full review of ConvertKit – huge overview that outlines features, pricing, and everything you can do with it.
---
AWeber is free as long as you're under 500 subscribers. After that you're looking at $19/month with savings for quarterly or yearly plans.
Aweber lets you have unlimited subscribers and email sends once you're paying for their service. They offer A/B testing and behavior tracking as well.
This is a great platform for bloggers with solid RSS integrations as well as eCommerce with cart abandonment emails and sales tracking. Heads up: you will have Aweber branding in your emails.
Here is the AWeber YouTube channel, where you can learn more about using their email marketing software.
READ: Full AWeber review and guide.
---
CleverReach lets you use their platform free until you reach 250 subscribers. You can send up to 1000 email messages with the free plan. Their monthly flat rates start at $30 for up to 300,000 subscribers.
CleverReach has great conversion tracking, Google analytic integration, and recipient tracking.
They have flexible payment plans tailored to exactly what you want to send. However, your emails have a small ad for CleverReach that cannot be removed.
CleverReach has a YouTube channel that looks helpful, but it's in German! Here is a video in English on getting started with their free email service.
---
Email Octopus is free up to 2,500 subscribers, and you can send up to 10,000 emails a month. After that, you'll be paying $20/month for 5,000 subscribers and 50,000 emails.
They have integrations, automations, great templates, segmentation, and custom forms for your website.
The EmailOctopus YouTube channel is small but has some helpful videos if you're interested in using their free email marketing tools.
---
Mailchimp is the most recognized name in email marketing! They offer free use up to 2,000 subscribers and 10,000 emails each month.
Once you surpass 2,000, you'll pay $10/mo for every additional 500 subscribers. They offer delivery times based on user time zones and easy list segmentation.
Mailchimp is rumored to have slower support times, and you will have their branding in the footer of your emails.
Click through Mailchimp's YouTube presence with helpful video tutorials to walk you through any aspect of using their site.
READ: Full Mailchimp review and guide.
---
MailerLite gives users access to their service for free until you hit 1,000 subscribers. You can send 12,000 emails per month with that plan. After that it's $20/month.
MailerLite offers 24/7 live support along with landing pages, pop-ups, surveys, and automations.
MailerLite has several helpful videos on their YouTube channel to walk you through the user experience.
Read my full review of MailerLite – huge overview that outlines features, pricing, and everything you can do with it.
---
MooSend gives you unlimited emails and features free for your first 1,000 subscribers. After that their price increases in $10 increments as your list grows.
MooSend is great for users new to email marketing. Their platform is easy to use, they don't insert their branding into your emails, and they have a drag-and-drop editor that's easy to use.
Although it only has a couple videos, the MooSend YouTube page may help give you an overview of their email newsletter service.
---
Sender is free up to 2,500 subscribers and 15,000 emails each month. Once your list grows beyond that you'll pay $10/month up to 5,000 subscribers and 60,000 emails each month.
Sender puts a daily cap at 2,000 emails, so be mindful of that before getting started.
---
SendPulse lets you have up to 5,000 subscribers before you start paying for their free email service. You can send 15,000 emails a month with that offering. Their paid service starts at $6.40/month.
Once you're paying for SendPulse you have no cap on your email number. They also offer SMS marketing and automations.
They have a feature where you can resend unopened emails with a different subject line, an awesome way to maximize your email content.
Find an extensive collection of tutorials and tips on the SendPulse YouTube channel.
---
Your MailingList Provider is perhaps the most affordable option. It's free up to 1,000 subscribers, but their plans start at just $3.75/month.
The biggest downfall of YMLP is that their layouts are pretty basic and you'll need basic HTML knowledge or a designer to help you out.
Prepay your account to save money once you graduate beyond the free version. 6 Month Prepay: 5% off, 12 Month Prepay: 10% off
---
ExpressPigeon pricing structure is different than most other platforms. The free option provides up to 500 email subscribers and a limit of 1000 total emails sent per month. Once you outgrow the free offer, you'll be charged by subscriber count and / or total messages sent.
ExpressPigeon has easy-to-digest reporting and they offer email management for an additional fee with great reviews of their support staff.
They also have customized layouts for different devices, so whether your audience is on a laptop, mobile, or tablet, they'll get an optimal experience.
---
---
Benchmark lets you use their service for an unlimited number of subscribers, but caps you at 250 emails/month. After that you'll pay $11.89/month for up to 100,000 contacts.
This site offers A/B testing, automations, and they make it really simple to import already established contact lists.
The Benchmark YouTube channel has all kinds of free material to help get you started in their platform!
---
Hubspot is free for up to 1 million subscribers (almost unlimited!), but allows only 2,000 emails/month in their free plan. After that they charge $50/month.
Hubspot offers landing pages, CRM, list segmentation, and a drag-and-drop editor. They do have their branding present in all of your outgoing emails.
Improve your HubSpot experience by using their YouTube videos detailing best practices for your email marketing.
---
MailJet is a platform that lets you send to unlimited subscribers, but they cap you at 200 emails/day and 6,000/month. After you outgrow their free offerings you'll pay $9.65/month.
MailJet has an intuitive interface that lets you build professional-looking emails quickly and easily. They're trusted by some pretty big names, too–Microsoft, American Express, KIA, and DHL.
They also have a preview tool that lets you see how your email would look in any different inbox or device.
The MailJet YouTube channel has videos to walk you through their email marketing service.
---
Omnisend has one of the more robust free mailing list offerings: You can reach up to 250 contacts each month with up to 500 emails. The free plan also includes A/B testing, segmentation, and automation. After that, plans start at $16/month. 
This site also lets you build signup forms, popups, and SMS campaigns. They have audience segmentation and would be a great starting place if you want to integrate SMS marketing.
There is an entire YouTube series of sessions to walk you through Omnisend as a new user.
---
Sendinblue gives you unlimited use no matter your subscriber count, but you're limited to 300 emails/day and 9,000/month. After that they charge $25/month for up to 40,000 emails.
This is an awesome platform for eCommerce sites and affiliate linking. They provide transactional emails that are super easy to set up (lost passwords, invoice receipts, etc) as well as SMS marketing.
Check the Sendinblue Youtube page for helpful videos and tutorials.
READ: Full Sendinblue review & guide
---
---
Kickbox is an email verification service that weeds out fake email addresses, keeping your subscriber list pared down to just the actual readers and customers you're targeting. They have a free trial, up to 100 contacts, then their pricing starts at just $5 for your first 500 contacts.
This is an ideal service for companies with a currently existing email list. This service saves you money by helping you identify emails that are landing in spam folders and ensuring inbox placement to your existing subscribers.
---
Stripo is an email template creator that lets you design incredible custom email layouts. They give you full access to their template library for your first project, after which their plans start at $10.43/month.
Stripo is fantastic for those with little to no design experience who want beautiful, engaging email content.
---
Breaking It Down: Getting the Most Without Paying a Dime
All right, let's get a big-picture view of all of these free email newsletter services. Which site is giving you the most without paying a dime?
The longest free trial comes from Constant Contact, which has 60 free days, but they'll only let you send 100 emails. GetResponse and Feedblitz have 30 free days to use their services. Drip and MoonMail all offer 14 days of free email marketing software use.
Here's My Recommendation:
My favorite free email software provider is ConvertKit.
For me, this is all about thinking about what happens AFTER you outgrow a free email marketing service. ConvertKit offers a powerful combination of automations, tags, triggers and segmentation — all hallmarks of the way I like to do email marketing — with a simple to use interface.
Thus, I recommend starting with the platform that I recommend the most, so that when you're ready to take the next steps, you're already on a platform that can accommodate your email business needs.
---
Conclusion
Which email is best across the board? That's going to depend on your specific business and the investment you'd like to make.
So go ahead and start with a free email newsletter service.
Once your newsletter grows past a certain point, you'll be ready to invest deeper for your email campaign service.
Until then, though, one of these email blast service will allow you to make the most of your email marketing, grow your audience, and connect with your readers through their inbox.